The weather is warming up, but that doesn't mean you have to put away the soup pot.
As winter slips away, we're all craving lighter, fresher flavors. Spring is the perfect time to let the heavy stew recipes hibernate and embrace fresh vegetables and more delicate seasonal offerings. From bean potages to creamy purees, options abound for a spring soup that satisfies.
Below is a recipe for one of fresh new favorites, French Spring Soup: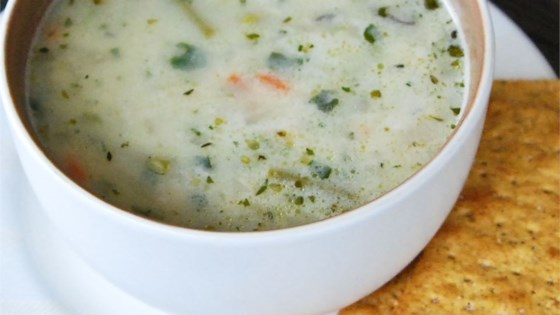 FRENCH SPRING SOUP
(Recipe courtesy of Allrecipes.com)
PREP: 25 min
COOK: 35 min
READY IN: 1 hour
Ingredients
> 1/4 cup butter
> 1 pound leeks, chopped
> 1 onion, chopped
> 2 quarts water
> 3 large potatoes, chopped
> 2 large carrots, chopped
> 1 bunch fresh asparagus, trimmed and cut into 1 inch pieces
> 1/3 cup uncooked long-grain white rice
> 4 teaspoons salt
> 1/2 pound fresh spinach
> 1 cup heavy cream
Directions
1) Melt the butter in a large pot over medium heat. Stir in the leeks and onion, and cook until tender.
2) Pour water into the pot. Mix in potatoes, carrots, asparagus, and rice. Season with salt. Bring to a boil, reduce heat, and simmer 30 minutes, until vegetables and rice are tender.
3) Stir spinach and heavy cream into the soup mixture, and continue cooking about 5 minutes before serving.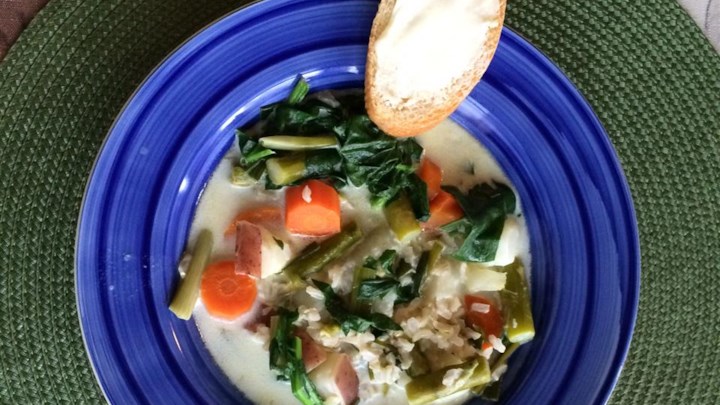 Enjoy!
Never miss a post: follow us on Facebook, Instagram, and Twitter.
Do you have a specific community or real estate question for our team? Email us at tghomes757@gmail.com.
If you are looking to buy or sell your home, or are interesting in relocating to our area, get in touch with us directly and we would be delighted to assist!