Kempsville has its fair share of unique food hubs, but one business in particular—located in the Providence Shopping Center—wants to be recognized for more than just good eats.
Kevin Daily is Co-Owner and Operations Manager at Fairfield's Philly Pretzel Factory, and if there's one thing he wants folks to know about his business, it's that the owners are focused on creating quality relationships. Not just pretzels:
"Fairfield is a bustling community filled with neighbors who we love serving each day through our fresh, tasty pretzels," says Kevin. "Hands down, the most enjoyable part of owning Philly Pretzel Factory is the relationships we've built with our customers and the wonderful interactions we experience with them."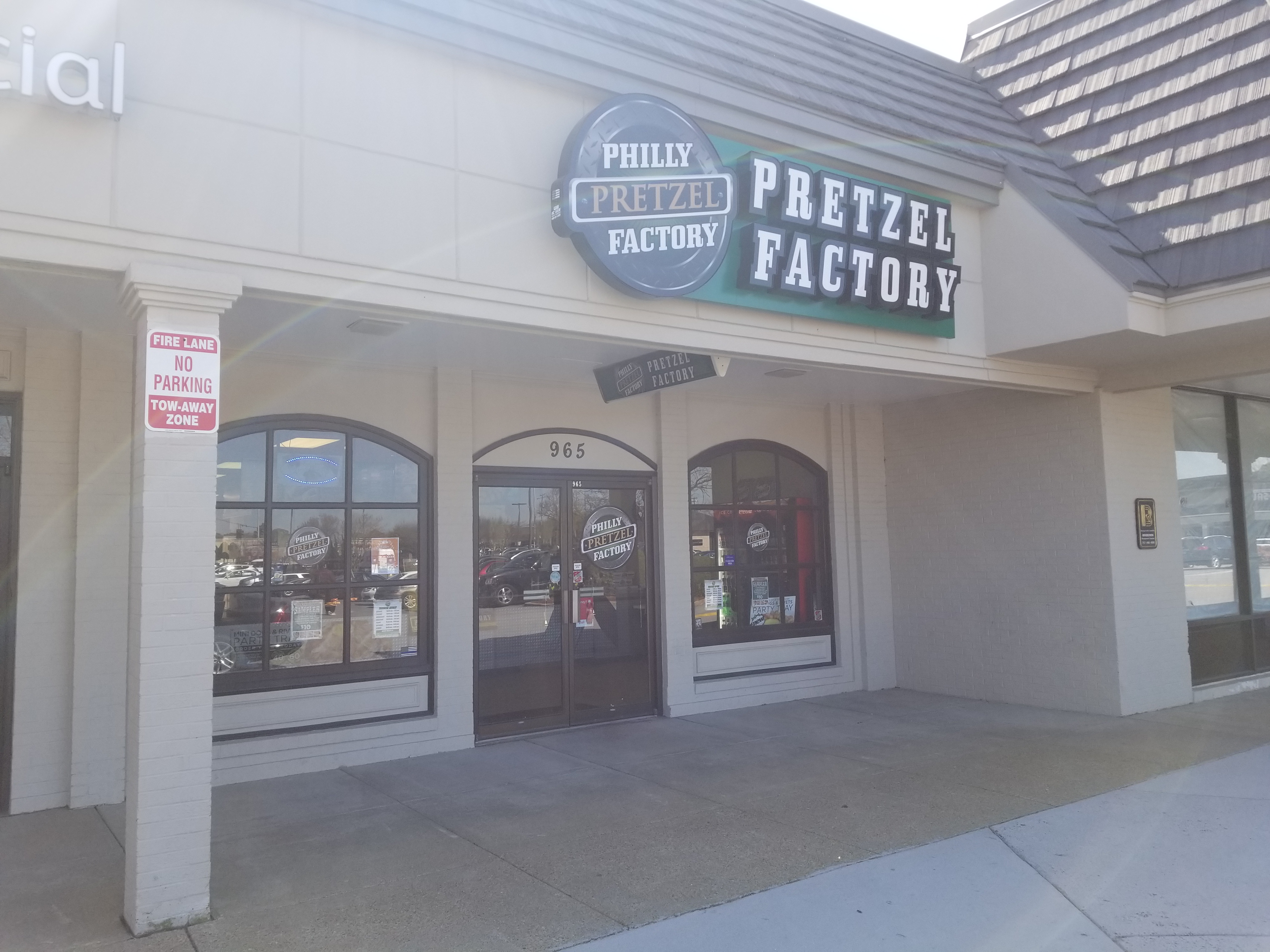 Many Fairfield residents know Philly Pretzel Factory as their favorite place to get "that savory-salty-sweet fix," as one local reviewer noted, where "the memories of warm pretzels, hot mustard and good times just bring you back." The business makes its unique offerings from scratch each day, from the Pretzel Cheesesteak to the Spicy Pretzel Sausage. And it all runs on the back of father-son teamwork.
Kevin and his father, Jack, own Philly Pretzel Factory together after years of aspiring to open a business. Jack worked 44 years at a corporate job before retiring to team up with Kevin, a former manager and salesman, in bringing Philly Pretzel Factory to Fairfield. They alternate tasks and make many of the pretzels themselves each morning.
Kevin says their vision for food that is truly made-from-scratch, coupled with their enthusiasm for great customer service, is what keeps the teamwork successful.
"The iconic Philly Pretzel Factory, providing guests with delicious, fresh-baked pretzels that are 'served hot outta the oven,' seemed like the perfect fit to bring to Virginia Beach."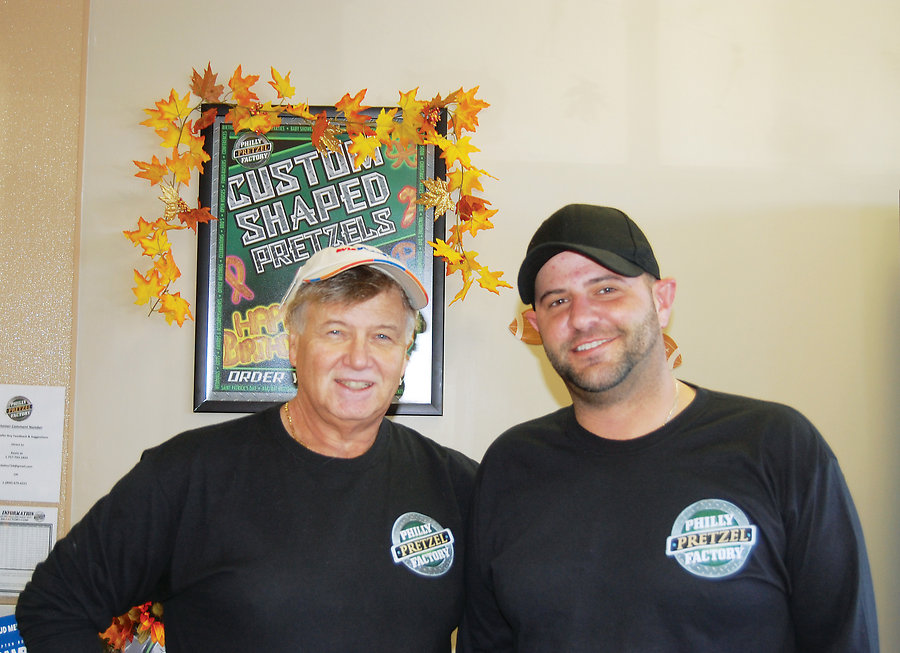 On July 6th of this year, their business will celebrate their one-year anniversary. New customers are encouraged to try Kevin's "personal favorite" menu item: the delicious Pretzel Dog, featuring an All Beef Dietz and Watson Hot Dog, wrapped in a fresh-baked Philly Pretzel with American cheese. To hear the regulars tell it, the place offers a little something for every kind of taste.
"I grew up in Philadelphia, and as a kid I sold soft pretzels from a red wagon on weekends," wrote one reviewer, Rob, on the Philly Pretzel Factory Facebook page. "Jack and his team make the best pretzels south of Philly. I have enjoyed every visit." Another reviewer, Natalia, wrote that picking up a few of their trays for a neighborhood event was a huge hit: "My boys love their pretzels…and the owners are incredibly kind! We will keep returning on a regular basis!"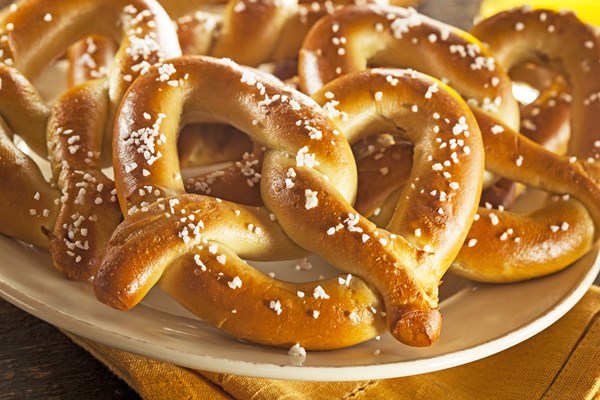 The business has found practical ways to demonstrate the value they place on community connections. Most recently, Philly Pretzel Factory established a partnership with the Virginia Beach Society for Prevention of Cruelty to Animals. In advance of the Super Bowl, they sold their specialty underdog pretzel bones for $1.50, donating 50 cents from each sale to the VBSPCA. Kevin says it's not the first time Philly Pretzel Factory has reached out to its neighbors and other local organizations. As time goes on, he and Jack see more opportunities to contribute to the folks who help their business thrive:
"Fairfield is continuing to develop. We see a perfect opportunity to not only grow our small business but to partner up with other local businesses looking to break ground or expand.. . We love finding ways to further immerse ourselves and give back to the local community in which we serve."
Philly Pretzel Factory:
965 Providence Square Shopping Center
Virginia Beach, VA, 23464
757.333.6898

Never miss a post: follow us on Facebook, Instagram, and Twitter.

Do you have a specific community or real estate question for our team? Email us at tghomes757@gmail.com.

If you are looking to buy or sell your home, or are interesting in relocating to our area, get in touch with us directly and we would be delighted to assist!