High academics with low pressure. Character training. A natural outdoor space dedicated to child development, interaction, and play.
According to longtime educator and child learning advocate, Jenifer Barefoot, these are just a few qualities that set her Christian day school, "Barefoot Kids," apart in the Kempsville community. The school has formed a reputation for its homelike features and family atmosphere, alongside programs that elevate creativity over simply checking boxes. In fact, says Jenifer, Barefoot Kids is all about demolishing boxes in education through holistic thinking and safe spaces for kids to thrive, spiritually and socially—not just academically.
"Now more than ever, it is essential that children be cared for in a Christian, academically-rich environment by dedicated teachers, and that is why Barefoot Kids began," she says. "We believe that as children explore, question, listen, build, paint, play, and sing, they develop readiness for school and other life experiences."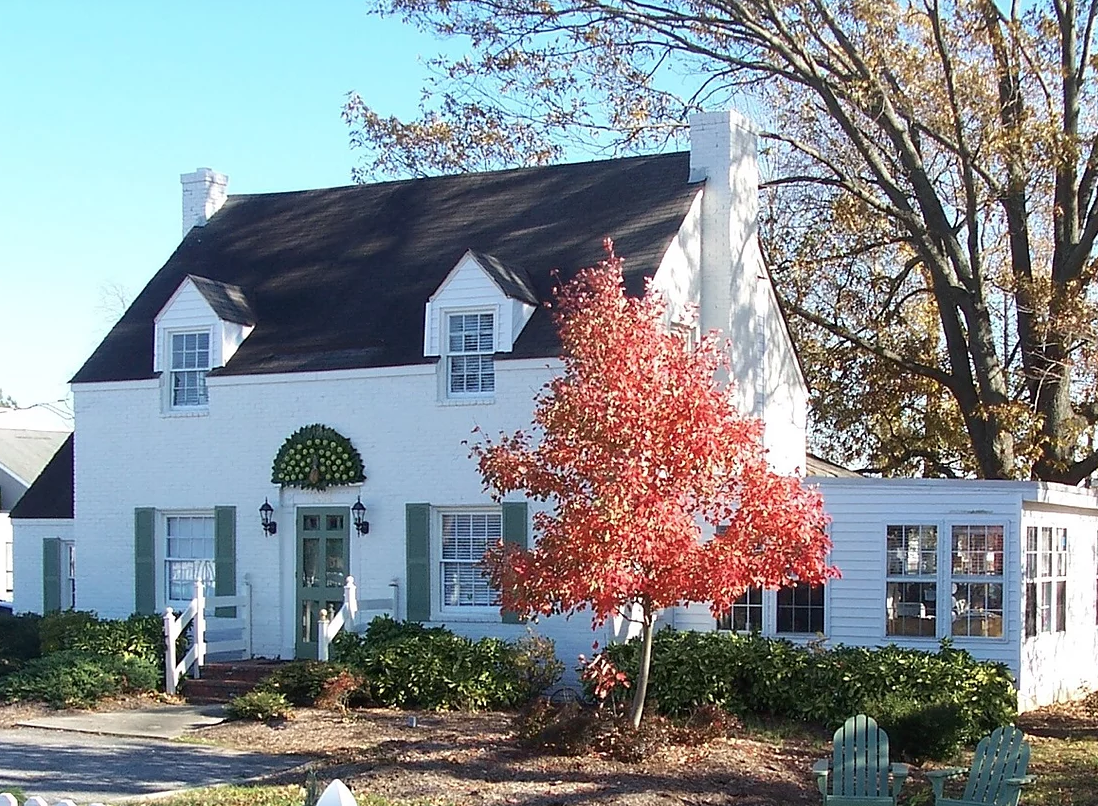 Along with many years of experience, Jenifer holds a Bachelors of Science in Child Development and a Masters of Education in Character Development and Classroom Management. She is a member of the Virginia Beach GrowSmart Policy Board and previously served as a Virginia Quality Mentor, 1-2-3 Read! Virginia Trainer, and Early Childhood Education Adjunct Professor at Tidewater Community College. Jenifer's strong personal focus on child development, combined with her passion for faith-based learning, is what prompted her to start Barefoot Kids (previously "Kempsville Academy") with her mother back in 1993. Accredited by AdvancEd, Barefoot Kids is now in its 25th year of nurturing children and more driven in its vision to "develop leaders who stand firm in biblical and academic foundations" than ever before.
In a field that consistently struggles with high turnover, the longevity of the Barefoot staff speaks volumes. Many staff members have worked at the school for over ten years. Teachers encourage parents to integrate themselves into the school community as much as possible, inviting them to volunteer for events, share their professional talents, and participate in the school Advisory Board, which meets quarterly to provide feedback on the program and staff. This true parent-school partnership enhances the family atmosphere of the school, where emphasis is placed on individualized learning in a warm and secure environment.
Barefoot Kids is open to all children from infancy to 12 years old and the foundation of its thematic-based instruction is the WEE Learn Curriculum (Weekday Early Education). WEE is a Christian-based curriculum with units created to develop language, math vocabulary, and other foundational skills. Overall, the goal of Barefoot programs in every age group is to nurture "the whole child" through the interweaving of social-emotional development, the arts, athletics, foreign language, and interpersonal + leadership skills. Smaller class sizes provide opportunities for personalized learning within the context of daily routines. A mixture of independent and group activities nourishes self-esteem and develops social awareness skills. A joyful learning culture, welcoming of outdoor exploration, makes space for active play and interaction with nature.
"This is not your typical childcare or preschool, but rather an early learning program based on love, support, and a classroom dynamic to make your child feel at home while growing," says Jenifer.
As educators, the staff members at Barefoot Kids are continually learning new strategies to improve their programs. Professional development is an ongoing focal point based on the insight of parent feedback, observations, and the latest research in the field of Early Child Development. And the staff dedication shows, as reflected in the many positive reviews of the school by grateful parents:
"I love all of the teachers at Barefoot and know my children are in caring and safe hands when they are at school," writes one online reviewer, Angela. "My five-year-old has learned more in a few short months at Barefoot than he ever did at his old school … ." Another online reviewer, Leona, is appreciative of the positive environment that Barefoot has given her two-year-old son. "Barefoot has such a home-like atmosphere and the teachers are nothing short of amazing. So happy to have him in school here! When I come to pick him up, instead of running up to me like he used to, now he wants me to come sit down and play."
Located in the heart of Kempsville (off of Kempsville and Indian River Road), Barefoot Kids has evolved over the years as the area itself has blossomed into a flourishing community. Jenifer says Kempsville's deeply rooted, family-centric feel has been an ideal environment for her school and its values to grow, and she looks forward to continued expansion as time moves on:
"I absolutely love the joy and laughter that occurs each day at Barefoot Kids," she says. "…And I love how Kempsville is a genuine community. The neighbors support one another. It's a place for generations to enjoy."
Do you have a specific community or real estate question for our team? Email us at tghomes757@gmail.com.
If you are looking to buy or sell your home, or are interesting in relocating to our area, get in touch with us directly and we would be delighted to assist!